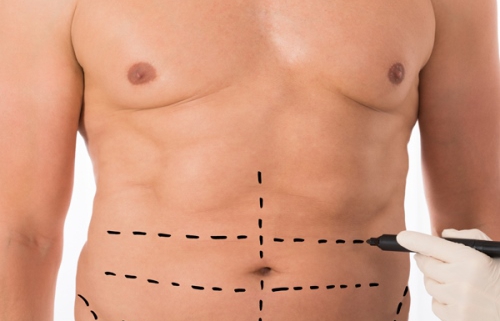 Most Common Types of Plastic Surgery for Men
It is not a secret that plastic surgery is increasingly sought after by men and not just women. The number of men who've had plastic surgery has skyrocketed in the past decade. A study by the American Society of Aesthetic Plastic Surgery shows that men are getting more than a little preoccupied with their appearance. From Botox to nose jobs to hair transplant procedures, men are having more cosmetic procedures than ever before, and it's no longer a taboo.
Plastic surgery for men: the facts and figures
Although it is commonly believed that women are the primary consumers of plastic surgery, recent studies indicate that the number of men undergoing plastic surgeries is on the rise.
The number of men receiving cosmetic procedures increased by 106% between 1997 and 2012.
The number of men undergoing gynecomastia surgery (male breast reduction) increased by 181% in 2016.
In 2018, a study by the American Society of Plastic Surgeons indicated that men accounted for a large percentage of cosmetic surgery procedures such ac rhinoplasty, hair transplant, jawline enhancement, and chin augmentation.
What is the most popular form of plastic surgery for men?
The quest for eternal youth is in men's genes, too. They are just as concerned about the state of their hair, skin and bodies as women are. Men have slowly been allowing themselves to partake in the anti-aging, look-your-best movement that has come to be. Plus, there are also new, innovative ways men can keep up with the youth-obsessed times without undergoing a lot of time, trouble and expense.
Plastic surgery has a way of defining the male body. What follows will be a rundown of the most common types of plastic surgery and cosmetic procedures for men.
Nose Surgery (Rhinoplasty)
A nose job—more commonly known as a rhinoplasty—is a surgical procedure that can change the shape and (or) function of nose and enhances your facial harmony.
People who undergo rhinoplasty have all sorts of reasons: big noses, hooked noses, or bent noses. But regardless of their reason, rhinoplasty can help patients achieve their aesthetic goals.
Though rhinoplasty for men isn't often discussed, it is possible, and we can help you realize your ideal nose. nose surgery for men is performed to achieve a more masculine or refined nose shape, increase breathing capacity and enhance their confidence.
Rhinoplasty surgery in the US and other developed countries comes with a price tag of more than $8000. But if you're contemplating having a nose job through medical tourism services, there are some options to consider. In Iran, for example, a high-quality rhinoplasty can cost just around $1500, including accommodation, recovery, and other fees.
The recovery time varies. Rhinoplasty patients are usually back to their social lives within 1 week of the procedure. They should avoid strenuous activities until 6 weeks after the procedure. By this time, swelling and some healing will be evident.
Eyelid Surgery (Blepharoplasties)
Eyes are the windows to the soul, and you can make yours look bigger, brighter, and more attractive by making eyelid surgery a part of your facial-beautification regimen.
Sagging skin around the eyes is a common problem in people over thirty-five. You can find plenty of ways to cope with droopy or "hooded" eyelids, but the most effective is to basically lop them off. Eyelid surgery (blepharoplasty) is cosmetic surgery to remove excess skin or fat from the eyelids. This procedure is sometimes referred to as "invisible braces for the eyes."
Eyelid surgery for men, is among the 3 most common procedures given to men in order to enhance their appearance.
In developed countries like the United States and UK, eyelid surgery can cost more than $5000. If you're considering having eyelid surgery through medical tourism services, it's helpful to know that such operations are less expensive in some other countries. In Iran, for instance, the cost of a high-quality eyelid surgery can rate between $1000 to $2500.
Breast Reduction (Gynecomastia)
Extra fat or breast tissue may develop in a man's chest for many reasons, including a change in medication, hormone levels, genetics, or even lifestyle. This can cause your chest to become flatter and firmer. One of the most common treatments for gynecomastia is breast reduction for men, which is a type of surgery that removes unwanted extra tissue.
Men's cosmetic breast reduction is the most popular form of plastic surgery for men, and it has experienced the greatest growth in popularity. the cost of breast reduction surgery for men in Iran range between $1500 to $3000 which is much less than in other countries. Men may require 3 days of recovery time and will see results within a month after undergoing breast reduction surgery.
Facial Surgeries (Neck Lift, Face Lift, Jaw Augmentation)
A man's face contains many landmarks a plastic surgeon can choose to reshape. Face-lifts, neck-lifts, and jaw-augmentation are three major procedures men often elect to reshape and redefine their faces.
A neck lift tightens the skin your neck by removing excess fat and tightening loose skin. It's a simple, on-the-spot makeover for your face, neck and jowls.
Accessorizing your face can be as easy as popping a pill. If you want to your chops, we can help you sculpt a strong jawline with a combination of either surgical jaw augmentation or filler injections.
The mainstay of any anti-aging regimen, a facelift is an outpatient surgical procedure that turns back the hands of time with a few stiches and some strategic cutting. The results of a facelift are like this: younger, firmer, and more charming.
Facial surgeries in Iran cost between $2000 and $3000. Patients usually take a week or two to recover.
Liposuction
Liposuction is a procedure that removes fat, most commonly from the abdomen, hips, and thighs. One can liposuction virtually anywhere on the body but it is most frequently performed on the abdomen (love handles), thighs (thigh gap) and arms (bat wings). Liposuction is ideal for removing stubborn fat that doesn't respond to diet and exercise.
Liposuction is the most popular elective surgery for men. The cost of a liposuction procedure in Iran is around 700 USD. Recovery time is about a week for most people, but it'll take a month before you can resume your normal routine.
Hair Transplants
Hair transplants involve using hair from the back of the head to replace thinning or balding areas. It may take multiple sessions before the results are visible, but this method allows for natural-looking hair growth.
Hair transplantation in Iran costs around $1000, and patients resume their daily activities within a few days of the procedure. They can resume exercising after at least two weeks.
Minimally Invasive Procedures
Like women, many men too can benefit from non-surgical cosmetic procedures. Up-and-coming cosmetic options are becoming increasingly popular among men. A lot of men are using non-invasive cosmetic treatments such as Botox and dermal fillers.
Botox
Botox is the best-selling product in the world of non-surgical cosmetic procedures for men. Botox is used to treat wrinkles and other age-related facial conditions by interrupting the signal between nerve endings and the muscle, preventing muscle contraction in your face.
Botox has been approved for treating a range of cosmetic conditions, from crow's feet to severe frown lines.
Dermal Fillers
Dermal fillers are injectable treatments, administered by a dermatologist or plastic surgeon, that reshape and define facial features. Fillers can be injected into the cheeks, chin, eyes, forehead, face, and hands.
For men, fillers are commonly used to add volume and definition to areas of the face around the jaw, or cheeks, creating a more angular or chiseled look.
Filler injections take about an hour in a doctor's office and you can leave afterward. Results are seen instantly, but will continue to improve for a few days. The effects of dermabrasion can last anywhere from 6 months to a year, depending on the type of dermabrasion you undergo and how quickly your skin heals.
Men enjoy feeling confident and self-assured
In conclusion, men want to feel confident about their appearance and how they appear to others. They also want to use the best of modern medicine to achieve their aesthetic goals. A variety of surgical and non-surgical treatments exist to masculinize the appearance of the face and body. As more men turn to modern medicine and plastic surgery, this practice is becoming a cultural norm and it is a trend that will likely continue in the future years.