ENT treatments in Iran
Doctors who are trained in the fields of diagnosing, caring for, and treatment of ear, nose, head, neck, and throat diseases are called otolaryngologists, and this group of doctors is called ENT doctors. The otolaryngologist is responsible for diagnosing and treating diseases related to these three areas and other related areas.
In the following text, we will try to introduce you ENT treatments in Iran. ENT treatments in Iran vary in scale and complexity, from complex reconstructions of small vessels to surgery that involves the entire neck.
Who is an otolaryngologist?
In the beginning, it is not bad to introduce you to the Latin word Otorhinolaryngology – abbreviated ORL – which is also called otolaryngology. This field is a specialty related to surgery in medicine, which is related to surgery and treatment management of head and neck problems.
Doctors who specialize in this field are called ENT (ear, nose, and throat) specialists.in some countries these specialists are also known as head and neck surgeons; because this group of doctors can work in both the fields of diagnostic medicine and therapeutic surgeries.
ENT treatments in Iran are very advance and Patients who refer to ENT specialists seek treatment for ear, nose, pharynx, skull base, head, and neck problems; these problems are diseases that affect activities such as chewing, drinking, speaking, breathing, swallowing, and hearing.
An ENT surgery can deal with surgical treatment and rehabilitation of malignant and benign cancerous masses, as well as plastic and cosmetic surgery of the head and neck area.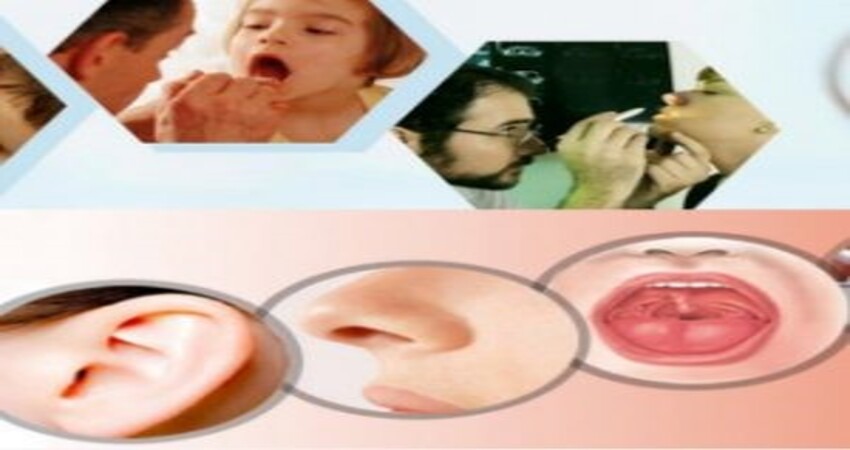 Duties of an otolaryngologist
In addition, to focus on the respiratory system, an ENT specialist can also treat diseases of the larynx, head and neck, and sinuses. Also, some specialists have increased their expertise by completing a course in communication sciences (speech therapy and hearing therapy). The duties of an ENT specialist are described separately.
Disorders caused by ear diseases include: hearing loss, lack of balance, whistling in the ears, and other external and internal ear problems that ENT treatments in Iran include these cases
Taking care of the nasal cavity and sinuses is one of the basic ENT treatments in Iran. This group of specialists diagnoses and treats allergies (sensitivity), sinus inflammation (sinusitis), olfactory diseases, and polyps. They also perform cosmetic surgery on the nose, which is called rhinoplasty. Depending on the type of problem, the ENT specialist may suggest plastic surgery because many structural problems of the nose can only be treated with surgery.
An ENT specialist can examine pharynx and throat diseases such as throat, thyroid, and larynx disorders that cause disturbances in eating, swallowing, and even speaking.
In the head and neck area, the best otolaryngologist is the one who has received the necessary training to treat infectious diseases, tumors, or physical damage to the face and its deformities and performs both cosmetic and reconstructive surgeries.
The methods of ENT treatments in Iran
After taking a detailed biography, the otolaryngologist will examine your ear, nose, and throat using special tools. Instruments such as Otoscopes are designed in such a way that the doctor can observe the depth of the ear and diagnose things such as ear infection, ear filling, and other things through it.
After a complete examination and according to the conditions, the doctor may ask you for antibiotics. It may also be necessary to perform additional imaging such as a CT scan or MRI for final diagnosis.
Performing cosmetic and reconstructive surgeries by ENT specialists
It is possible to treat many deformities of the face as well as the head and neck by an ENT surgeon. Among the cosmetic surgeries related to the ENT specialist, the following should be mentioned.
-rhinoplasty
-Facelift (eyebrow, eyelid, and skin)
-Nose deviation and septoplasty
-cleft palate
– Blepharoplasty.
Criteria for choosing the right ENT specialist
Each doctor's expertise is different from another doctor. When a patient comes for ENT treatments in Iran, there is no need for the doctor to mention the names of other patients and he/she should only provide the necessary treatment and recommendations. (Remind the patient of the necessary care.)
Regarding the characteristics of a good specialist, the following should be stated.
-Level of education and training courses
-Certificates and specialized boards
-Doctor's specialties concerning any part of the body
mahdadmedtour provides all kinds of services in this field
source : ariamedtour