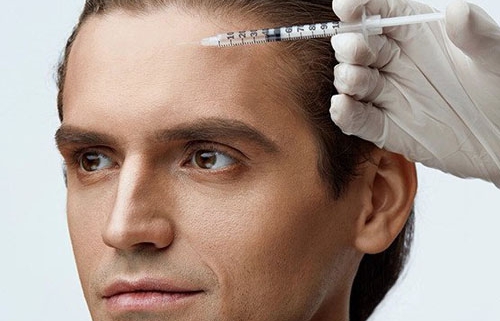 Do people notice you've had a plastic surgery?
If you've given thought to getting plastic surgery, or you're starting to consider a change to your features, you've probably thought about whether or not anyone will notice.
Patients considering rhinoplasty, facelift, or breast augmentation procedures often have concerns about the potential risks and complications associated with these surgeries.It's natural to be concerned about how your appearance will change after plastic surgery. You've probably seen the bad press about actresses and models who have had plastic surgery gone wrong and wondered whether that same fate will befall you.
There is, however, no need to worry about the results if you choose the best plastic surgeon for your plastic surgery.
Since we're discussing the question of whether or not people will notice when a person has had plastic surgery, it's important to address that there are actually two sides to this issue.
After successful plastic surgery, some patients feel so good about their new bodies that they may be eager to tell others about their experiences.On the other hand, some people want to keep their plastic surgery private, and that's fine. Plastic surgery can be a transformative experience, but these people may not want to make a big deal out of it.
Therefore, the better question is: Do you want people to notice if you've had plastic surgery? and it's totally ok if your answer to that is "no". If that is your answer, here are a few things to consider.
Research the surgical procedure in great detail.
To overcome your fear of plastic surgery, get a little education on the subject. Find out everything you can about the process of a particular surgery before undergoing it. This way you will be able to tackle any anxieties that emerge about it.
Find a surgeon whose work is to your liking.
Find a surgeon who has extensive experience performing the type of surgery you are getting.Request a consultation with the surgeon and ask as many questions as you like. Be open about what you want.Request to see photos of patients who have had the same procedure you are considering and explain exactly what results you desire.
Don't feel pressured to stick with a surgeon who recommends a procedure you don't think is right for you. If the first doctor doesn't suit you, ask around andkeep looking until you find someone who does.
Before having plastic surgery, decide what you want to change.
Ultimately, the question of whether people will notice your plastic surgery, also depends on exactly which procedure you undergo. Some procedures are more obvious than others.
Let's say you're flat-chested and you want to get a breast augmentation. You could choose bigger implants than the ones you've got now, so people will stare at your new, larger breasts – or you could just choose smaller implants.
There are other surgeries that, if performed flawlessly, are difficult to see. Nose jobs, for example, fall into this category.For some people, modifying the appearance of their nose is a simple matter of getting a few subtle adjustments. For others, however, surgery can involve more extensive procedures that transform the overall look of their nose, so people might detect that.
But here's what intrigues me.If you prepare yourself for your plastic surgery procedure, and if you choose the best surgeon, and if you don't want anyone to notice your surgery, and if it does happen anyway—you will be happy withthe result!You give off a vibe and it's more than just how you look. It's how you feel about how you look. And it's like the feeling is contagious.
Plastic surgery is about more than just a new look for your face; it's about making yourself over from the inside out. And when you feel great on the inside, people will notice that.