Top ten non-surgical cosmetics in the field of beauty
Top ten non-surgical cosmetics in the field of beauty
what is non-surgical cosmetic? It is important that non-surgical cosmetic methods such as lasers, fillers, and exfoliation have effects and to what extent in this field. Whether the fat is taken from one part of your body and injected into another part or fillers are injected into your nose to shape and restore its shape, non-surgical cosmetic treatments are the most popular of all methods.
Here, the Top ten non-surgical cosmetics in the field of beauty are introduced and discussed. As with any treatment, always do your research thoroughly and ask about pros and cons, costs, and discounts.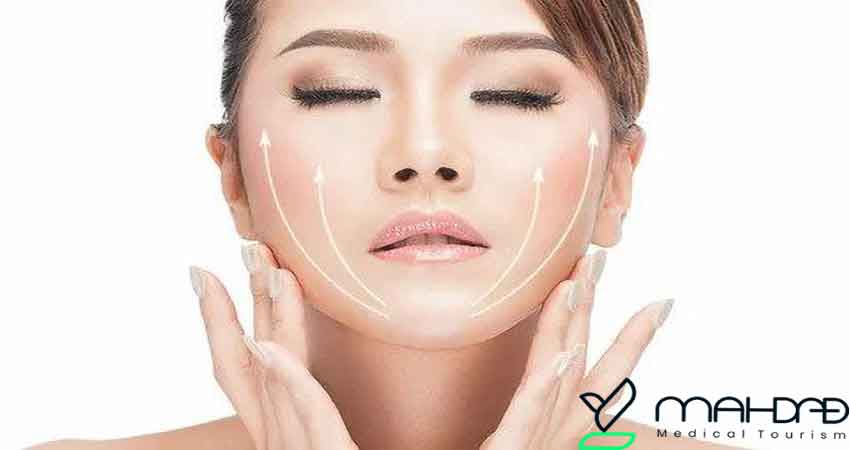 1-Non-surgical procedure for the nose
Rhinoplasty is painful and invasive and requires a lot of time to recover. Non-surgical procedures for the nose are performed using injectable fillers such as hyaluronic acid, thread lifts, and shrinking enzymes.
Although these popular treatments are suitable for people who want to smooth the ridges on the nose or create symmetry, lift and reduce the nose size, in most cases the results are not permanent.
read more : NON SURGICAL COSMETIC PROCEDURES IN IRAN
Among the non-surgical cosmetic of the nose, the injection of certain substances or enzymes can reduce the size of the cartilaginous part of the nose.
These injections have received more attention in recent years. These methods may not produce the desired changes as much as surgery, but instead, the amount and probability of side effects are much less.
2-lip injection
Some people like to have full lips, while others are uncomfortable with their asymmetrical shape. In any case, lip injection is considered not only to change the shape of the lips but also to change the overall shape of the face.
Injectable materials can include fillers such as hyaluronic acid or fat extracted from the person's own body. After using a local anesthetic, the filler is injected in and around the lips and the person can immediately resume their normal activities.
3-Brightening laser treatment for the face
In the case of minor skin problems such as sun spots and skin darkening, the recommended non-surgical cosmetic is using the IPL laser. This painless procedure is done quickly and there is no recovery period and it can only temporarily cause a little redness, which is also covered with sunscreen creams.
In this method, to brighten the skin color and reduce skin spots, a certain amount of laser radiation is irradiated on your face by the laser device.
4-Chemical peeling
As the old skin is lost, new layers can grow in the same areas, resulting in a brighter, clearer, and younger face. Chemical peels vary in strength, some can be done during your lunch break (no recovery), while other stronger combinations require relatively more recovery and rest time.
5-Botox
Botox continues to be the leader among non-surgical cosmetics. This injection method relaxes the facial muscles and has subtle yet effective results. Considering it's a quick, relatively painless procedure that can be done during your lunch break to instantly make you look fresher and younger, it's no wonder it's so popular.
6-Relieving dewlap with mesotherapy
This is a non-surgical and non-invasive method to reduce the volume and lift the dewlap. This is done by mesotherapy using slimming and lifting drugs. This method is more effective than using slimming devices and is non-invasive and without complications compared to liposuction.
7-Lifting Face with gel
Lifting Face with gel is a non-surgical cosmetic that uses injectable filler gels to lift the face gently, reduce wrinkles and give the skin a brighter and more alive appearance. This facial rejuvenation method can last up to two years.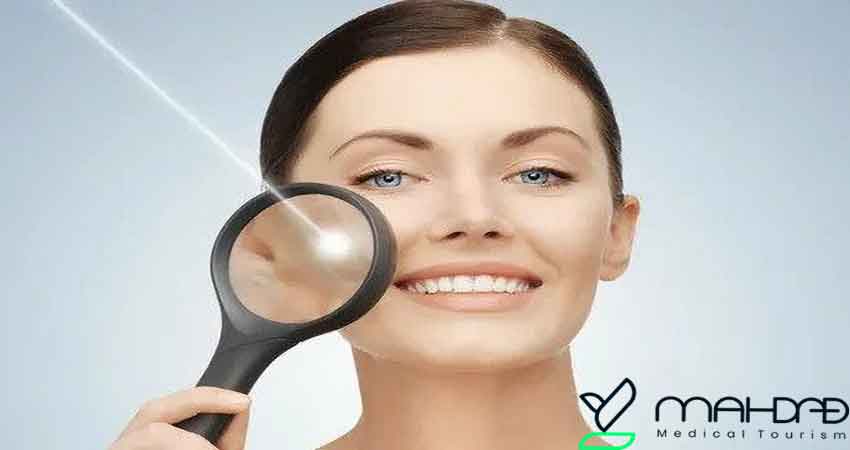 8-Cheek fillers
Stretchy and firm skin and prominent cheeks are symbolic symbols of youth and beauty. Today, the volume and prominence of the face can be restored by injecting fillers.
9-PRP 
The PRP or platelet therapy method is also called Vampire face lift in the United States. PRP is very popular among Hollywood celebrities. In this method, the injection of plasma and platelets of the person's blood into the skin is used for rejuvenation, as a result, the possibility of side effects such as infection and skin allergies is very low.
read more : COSMETIC DENTISTRY IN IRAN
10-Lifting with thread
A thread lift is a cosmetic procedure aimed at lifting and rejuvenating the face. The threads used in the thread lift method are the same absorbable threads in surgeries, which have been changed in shape. A suitable candidate for a thread lift is a person between the ages of 40 and 60
. A person who is in good general health and has just noticed the signs of aging.
Source : Webmd