The best methods of skin rejuvenation
The best methods of skin rejuvenation
The appearance of wrinkles, blemishes, acne, and peeling of the skin are among the most common skin problems that arise due to the passage of time or due to wrong skin care. One of the best prevention and skin care methods is facial skin rejuvenation methods and non-surgical cosmetic procedures.
With age, the amount of collagen and hyaluronic acid in the skin decreases, the skin becomes thinner, and fine wrinkles gradually appear. Facial wrinkles usually appear after the age of 35. But some people get these wrinkles at a young age.
Over time, the wrinkles become deeper and at the same age, they should take action to rejuvenate the skin.
read more : GENERAL SURGERY IN IRAN
Types of skin rejuvenation methods
In addition to skin rejuvenation and using non-surgical cosmetic procedures, we must have firm and fresh skin, which can be achieved with rejuvenation methods.
There are different types of skin problems and also different types of cosmetics and solutions. Some of the more common problems are acne scars, age spots, wrinkles, and sagging skin.
To find the best option for your skin, it is important to learn about your skin structure. The skin is composed of several layers, including the epidermis, which is the surface layer, the dermis, which is the underlying layer and is mostly composed of collagen, and a protein that plays a role in creating scars or healthy skin.
Skin rejuvenation techniques target different layers of the skin. Some of the most common methods of skin rejuvenation are:
1-Skin rejuvenation with Microdermabrasion
Microderm is very effective for removing spots, acne, scars, etc. Microdermabrasion is one of the best methods of skin rejuvenation to eliminate wrinkles because this method does not require hospitalization and is an outpatient rejuvenation procedure.
2- Skin rejuvenation with Hydrodermabrasion
Hydrodermabrasion is a safe method of rejuvenation. Skin hydration is very effective for all skin problems such as hyperpigmentation, dry/dehydrated skin, sunburn, acne, large pores, fine lines, and wrinkles. The hydraulic head of the hydrodermabrasion device removes the top layer of the skin without stimulating the skin.
3-Skin rejuvenation with hyphotherapy
Hyphotherapy is very suitable for people between 30 and 75 years old who suffer from mild to moderate skin sagging and want to delay the skin aging process.
4-Facial skin rejuvenation with fractional laser
Fractional laser is a type of skin rejuvenation laser that removes the outer layers of the damaged skin. The laser skin resurfacing process produces collagen and new skin cells in the lower layers of the skin. A laser is used to rejuvenate the hands and remove or reduce wrinkles and fine lines on the face and neck.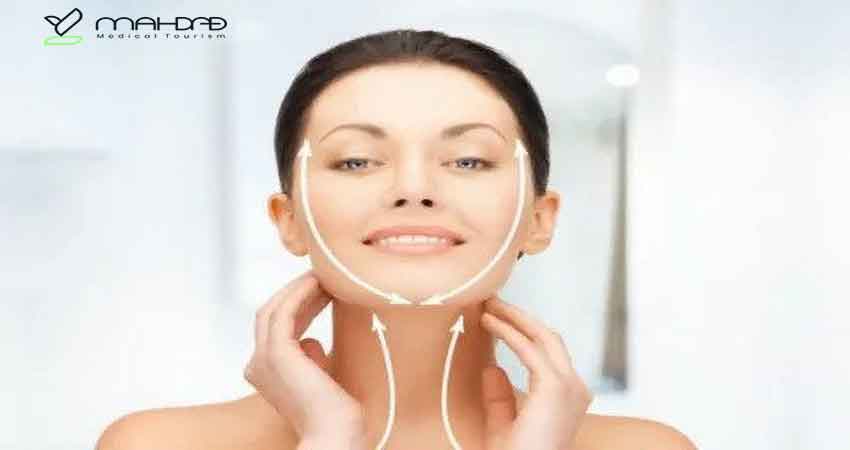 5- Skin rejuvenation with Botox injection
Botox is one of the non-surgical cosmetic procedures known as an active ingredient for the treatment of wrinkles. Botox injection can be done within a few minutes and does not require anesthesia or recovery. When Botox is injected into a muscle, it blocks the nerve signals that cause your muscles to contract. As a result, it temporarily weakens or paralyzes the facial muscles and eliminates skin wrinkles for several months.
read more : ENT TREATMENTS IN IRAN
6- Skin rejuvenation with PRP
Facial PRP is an injection and beauty treatment suitable for natural skin rejuvenation and repair of aging signs. PRP stimulates collagen and thickens and tightens thin skin, effectively smoothing wrinkles and fine lines.
Because it boosts collagen production, it's a great treatment for improving overall skin texture and tone. This method is especially useful for people who suffer from acne. PRP is used to treat the delicate area under the eyes where most signs of aging can be seen and cannot be removed by laser.
9-Skin rejuvenation with microneedling
Microneedling is a very effective and safe non-surgical cosmetic procedure that uses medical needles to make small strokes on the facial skin that stimulate collagen. By doing microneedling, skin problems are solved to some extent and it also rejuvenates the skin.
10- Skin rejuvenation with mesotherapy
Mesotherapy is a rejuvenation method that injects substances into your skin using fine needles without the need for surgery and anesthesia and achieves the desired result in the shortest possible time. You may feel scared when you hear that this procedure is done with a needle, but this non-surgical cosmetic procedure is completely painless and bloodless.
The needles used in this treatment method are very small and penetrate only 2 to 4 mm from the skin.
We have addressed The best methods of skin rejuvenation in this article, mahdadmedtour providing all kinds of services in the field of health. Visit our site services to support us.
Source : drhconsult