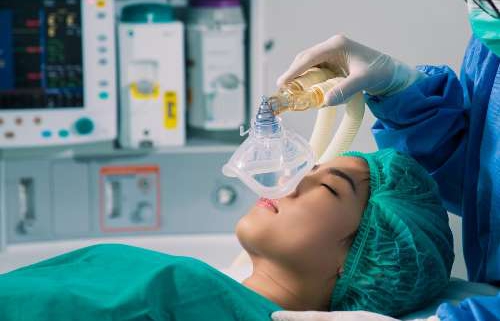 Surgical Anesthesia; the good, the bad, and the ugly
Surgical Anesthesia; the good, the bad, and the ugly 
When it comes to elective cosmetic surgery, you may tend to think of a lot of things, but anesthesia isn't usually one of them. While you may have some trepidation about the scalpel hovering near your soon-to-be-perfect posterior, you should be equally as concerned about the anesthesiologist job.
Anesthesia isn't always the most exciting subject, but it is necessary for safe surgery. Anesthesia is a drug-induced condition that renders a state of unconsciousness by altering the brain's ability to receive and transmit messages between neurons and inhibits a person's sense of pain, touch, memory, and sound.
In this article, we cover everything there is to know about surgical anesthesia, addressing common questions in depth.
Types of Anesthesia for Surgeries, Explained!
Taking a nap while a surgeon cuts you open? It's gonna take a lot more than a lullaby to help with that! The tedious job of putting you to sleep will be carried out by a qualified and experienced team of the anesthesia team.
Three types of anesthesia are available for surgery: local, regional, and general.
Local anesthetics also called nerve blocks, prevent sensation around the area where the surgery is being performed, but you remain alert and awake during the procedure. Local anesthesia is most often used for minor procedures like mole removals, or non-surgical procedures such as tattoo removal or even getting lip fillers.
Local anesthesia will be administered to ensure you remain as comfortable as possible during a minimally invasive procedure. Local anesthesia comes in many forms, it can be injected into the targeted area or applied topically as a cream or a numbing agent.
Regional anesthesia numbs a larger part of the body than local anesthesia, but still, you remain conscious during the procedure. This type of anesthesia is often used for orthopedic surgery on an extremity (arm, leg, hand, or foot), for female reproductive surgery like cesarean section or male reproductive surgery, and operations on the bladder and urinary tract.
General anesthesia is the most common form of anesthesia used for surgical procedures. General anesthesia is a form of pharmacological sedation including a cocktail of medications that suppress the brain's activity to inhibit sensory perception throughout an operation.
General anesthesia usually involves the use of a combination of inhaled gasses and intravenous drugs. It is most commonly used for major operations, such as breast augmentation, knee, and hip replacements, and many types of surgical procedures to treat cancer. Once the dosage is properly applied, General Anesthesia usually takes effect in no more than 1-2 minutes.
Most people have a preference for general anesthesia, so that's what we will, on the whole, recommend. However, the type of anesthesia we use depends on the kind of operation you are undergoing. We tailor it to your needs and make it as light or heavy as necessary for your situation. This helps us to make a more positive experience for you.
How long does anesthesia last?
After you're unconscious, an anesthesiologist will administer medication and gases to maintain your state of anesthesia and keep you "under" during the surgery. Depending on the extent of your surgery, anesthesia time can be last anywhere 1 to 6 hours.
A certified anesthesiologist will be present in the operating room beside the surgery team throughout the procedure, carefully adjusting the medication to keep you unconscious during the most delicate stages of surgery.
Is there a chance to "wake up" from general anesthesia?
Yes, it happens all the time on Netflix, but it is pretty rare in real life. Like I mentioned earlier, there is an anesthesiologist in the operating room monitoring you at all times—and don't worry, he or she will make sure you stay asleep until it's time to wake up.
 Can anesthesia be risky? 
There are many factors to consider when deciding whether or not you should go under anesthesia, but there is also some misconception about general anesthesia. Anesthesia may include some risks, but the dangers of being under general anesthesia are dependent on your overall health. If you've got a heart problem or poor lung function, the risk of anesthesia and the surgery at the hole may be higher. And of course, prior to any procedure that involves anesthesia, we take a thorough medical history and ensure that our patients are healthy enough to undergo surgery and anesthesia.
Other risks of anesthesia include the possibility of allergic reactions to drugs administered, sore throat, nausea, and vomiting, or injury to the teeth. When you are under general anesthesia for surgery, you are intubated to ensure that you have an open airway and are receiving oxygen. Although rare, there is a small chance that some injury could occur to your teeth while intubating.
What should I do before Surgical Anesthesia?
There's no special preparation for general anesthesia. It's basically the same as surgical prep. Smoking cessation should be a part of your preoperative preparation and here are two important reasons why. The first reason is an impaired healing response, which can extend your recovery time. The second reason is to avoid bronchoconstriction in the airways and lungs while under general anesthesia.
Before heading into surgery, it's important to be completely honest with your doctor about any drugs you may be taking, or daily alcohol consumption. The reason is that consuming drugs or alcohol may curtail your reaction to anesthesia. So, the doses that are given to you depend on whether or not you consume drugs or alcohol and when, and how much.
At the end of the day, we want to make sure that your surgery is as safe as possible. We're not here to judge—we're here to make sure that you're making the smart choice.
If you want to know more about anesthesia and how it works, call us today! Our consultations are always free, so you can stop wondering and start questioning.